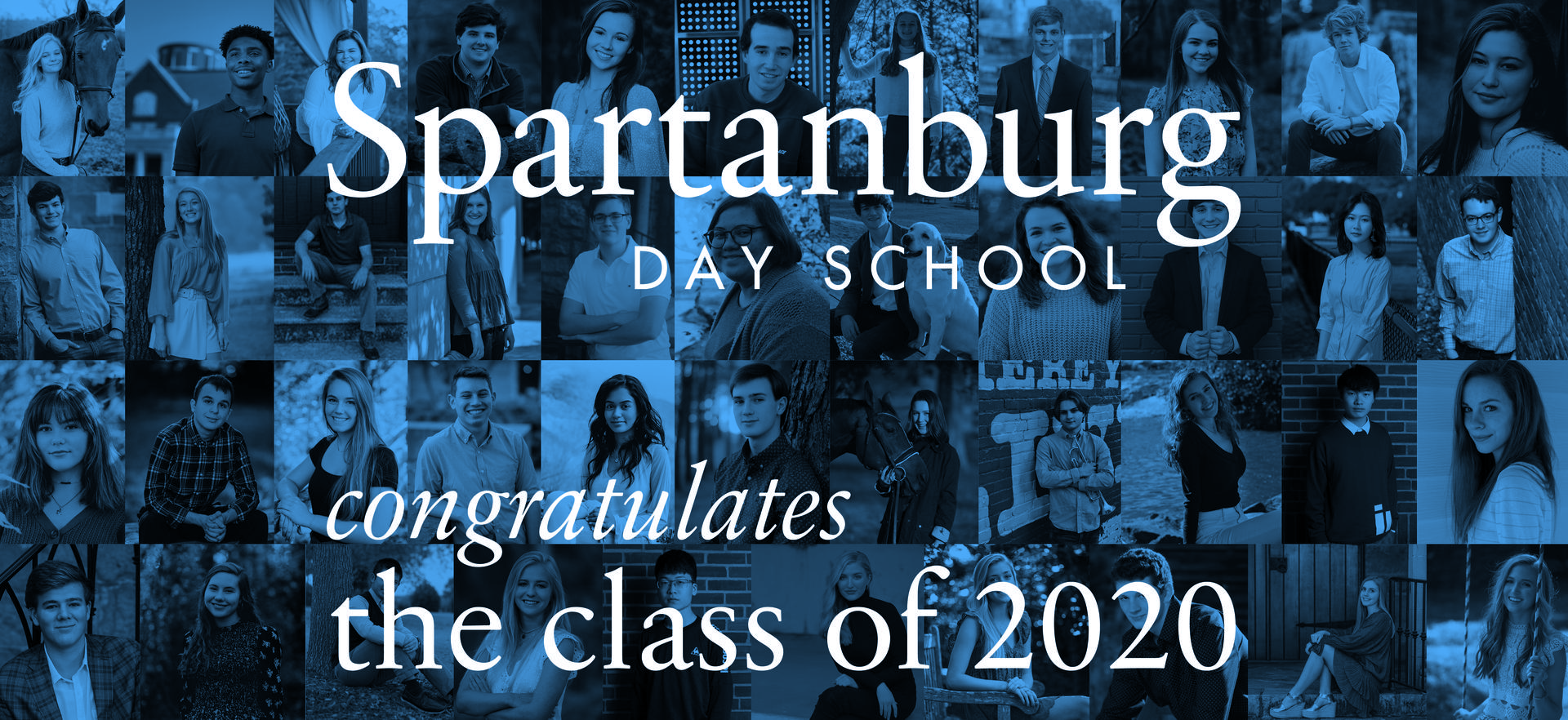 The Spartanburg Day School Class of 2020 is off to great places. Learn more about the seniors and the colleges and universities they'll be attending by clicking on the link below. Leave them a comment, if you'd like!
Seniors submitted 253 applications to 110 colleges and universities

78 colleges and universities in 26 states offered acceptances

100 % of seniors were admitted to a 4-year college or university

90% of seniors were admitted to at least one of their top two colleges

Seniors will be attending 31 different colleges and universities in 16 states (including Washington, D.C.)
Look for more information on this accomplished group leading up to the rescheduled graduation ceremony, currently planned for June 19. Congratulations, Griffins!
GRIFFIN ALUMNI COVID-19 WARRIORS
We want to express our thanks and gratitude to all of you who are helping on the front lines to fight COVID-19. (See one such story below.) Please share your stories with the Alumni Relations Manager Sally Spencer at sally.spencer@sdsgriffin.org. Send us a photo or two, and let us know what you're doing. We'd love to honor you!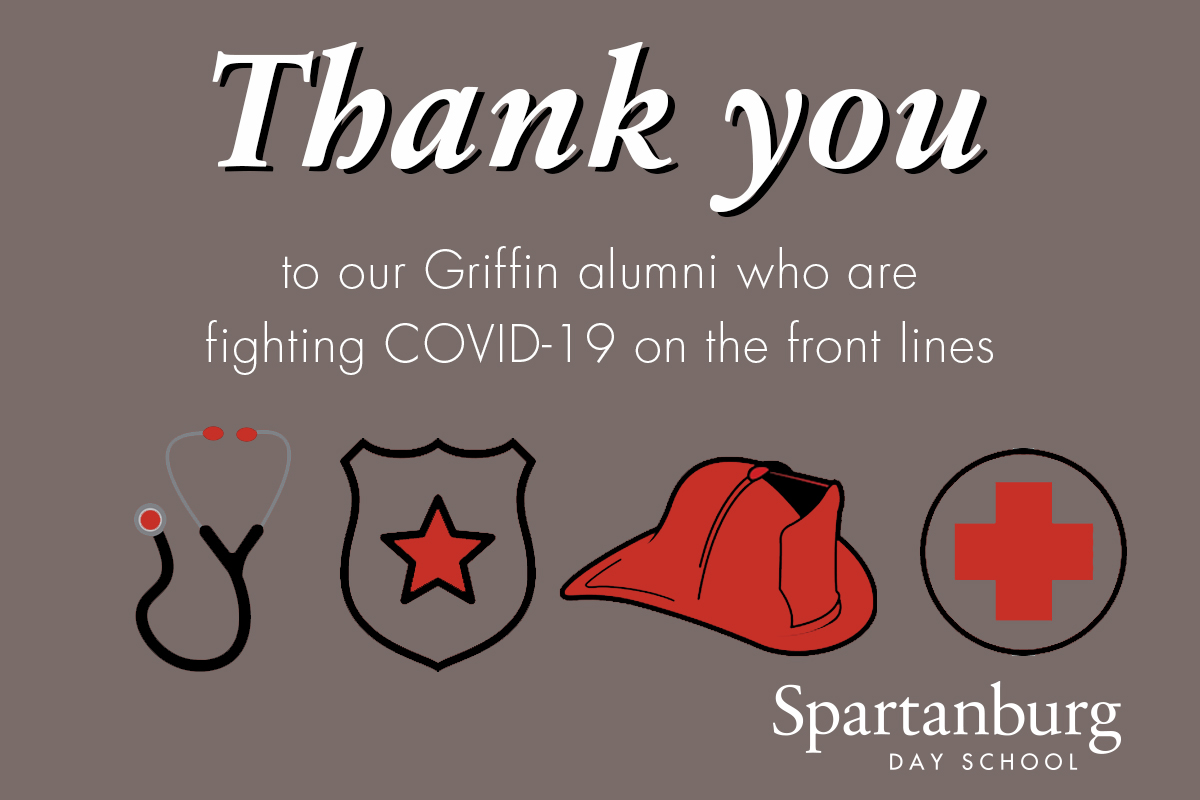 ALUMNI COUNCIL HONORS THE CLASS OF 2020
The SDS Alumni Council recently extended a warm welcome to Class of 2020 as seniors prepare to join the Griffin Alumni family and congratulated them on a job well done. These seniors have had a most unique and different senior year, and we are so proud of the leaders that they are. Thank you, Alumni Council, for taking the time to send them your support.
CAROLINE RIVERS '16 WINS FULBRIGHT SCHOLARSHIP
Congratulations to our own Caroline Rivers for being awarded the Fulbright ETA award in Mexico. What a tremendous achievement for one of our Griffin alumni!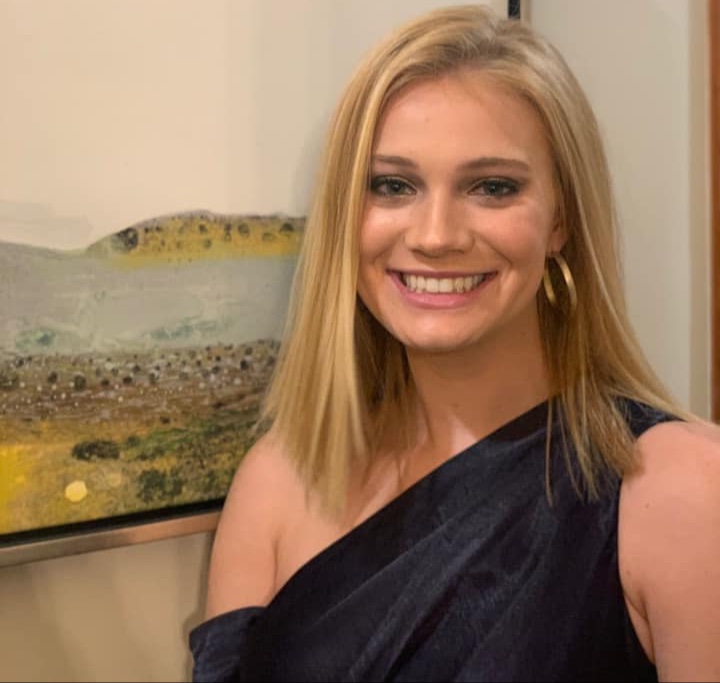 Mallory Roberts '08 on her Front Lines Battle with COVID-19
Mallory is one of our Griffin alumni who are first responders during the coronavirus pandemic, and her report to us is inspirational. Thank you, Mallory, for all you are doing for your patients.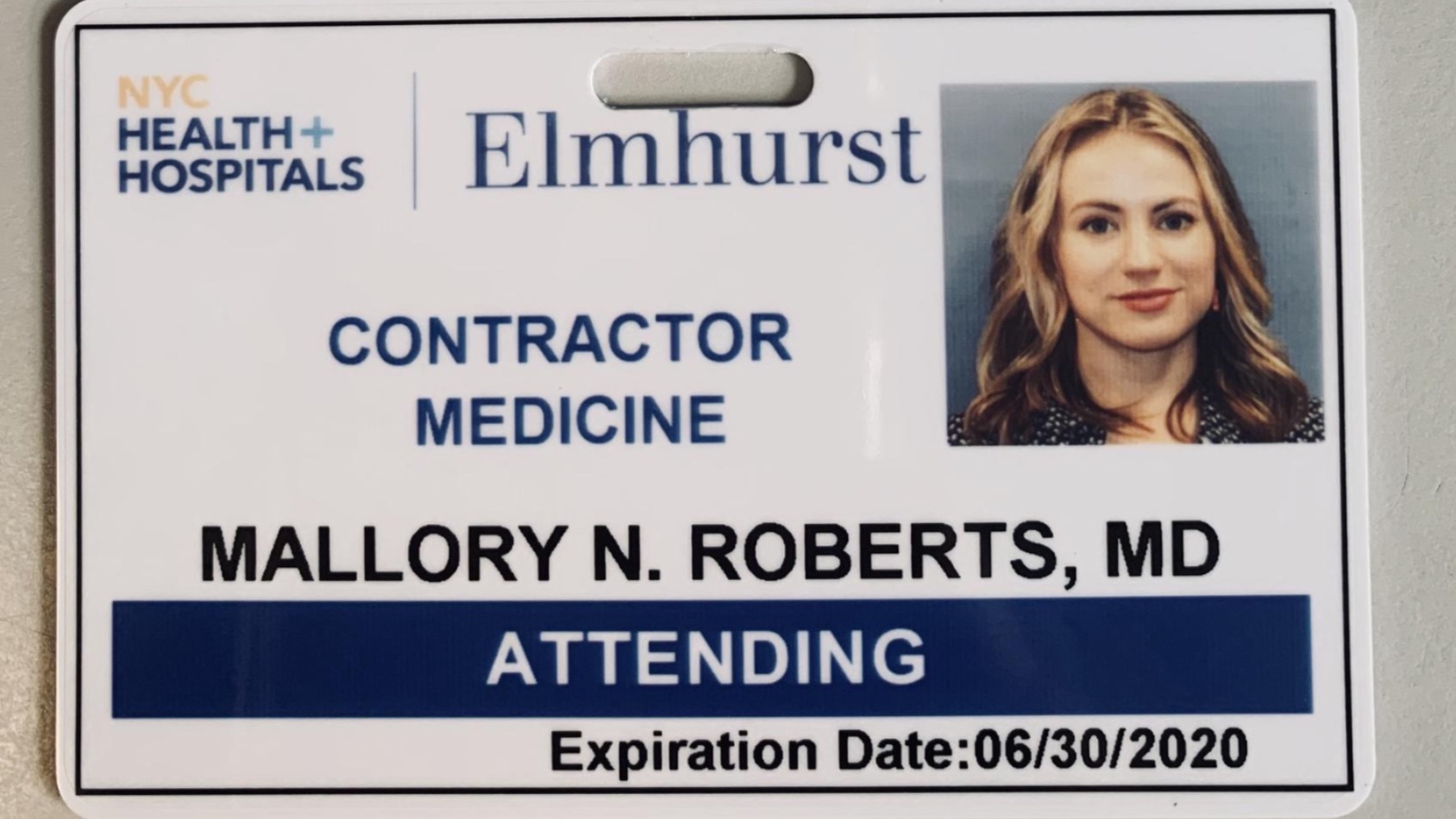 In the final months of Neurology Residency at Mount Sinai Hospital in New York City, I recently accepted an "attending" job at Elmhurst Hospital in Queens, New York. Soon after moving to Queens, my daily commute included skirting the line of patients waiting to get in to the emergency room for Covid testing. I began to notice the freezer truck parked out back to deal with the overflowing morgue. I volunteered as soon as Governor Cuomo lifted bureaucratic restrictions. I got a new ID badge and started seeing Covid patients in late March. As hackneyed as the phrase "front lines" became, in those weeks I did more CPR than I had done throughout all of medical school and residency. It was a fight to keep patients alive another minute, another day, or ideally long enough to recover from the virus. We were also fighting for fairness – for all patients to be treated the same regardless of whether they had insurance or citizenship, and for all healthcare providers to be given a valuable role in the crisis regardless of where they trained or how old they were. My team ultimately discharged home more than triple the number of patients who died. I will never forget the families who, unable to visit their loved ones, were authentic in their grief and their graciousness over phone calls and FaceTimes. NYC healthcare providers are getting a bit more rest now in May, and we are all praying that there is not a second wave.
Update your info
We want to hear from you! Visit our website to update your contact information, or email us with your important news – graduation, awards, marriage or a new baby. Remember, you are forever a Griffin!
Spartanburg Day School
1701 Skylyn Drive • Spartanburg, SC 29307
www.spartanburgdayschool.org